Office Shoes Andrássy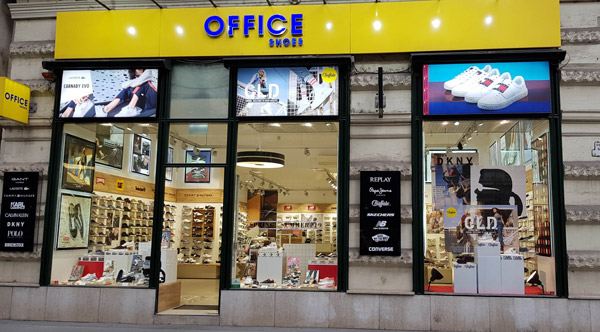 The Office Shoes store, located in the imposing environment, opened its doors on October 11, 2014 on Andrássy street, next to the Paris Business Center. The latest collections of our trendy and premium brands occupy a worthy place next to other world-famous businesses.

We offer the best-known and most important brands in many different styles and phases to satisfy everyone's needs as much as possible. From our wide range of products, look for the latest models from Timberland, Converse, CAT, Vans, New Balance, UGG, Gant, Napapijri and many other popular brands with a pleasant, polite, fast and coordinated service.
The atmosphere of Office Shoes on Andrássy Avenue is completely unique, unparalleled, thanks to its special location and the diversity of foreign customers.